Vibro-Lab280
Benchtop Membrane Filtration
Superior recovery
With Vibro® Technology, you can recover up to 100% of API due to the fully drainable cartridges.
Improved process development
The Vibro-Lab280 is the ideal solution for benchtop filtration and process development. The unit fits 1 or 2 cartridges, giving you a large span in working volume to work with.
Easy setup
The reduced complexity with Vibro® filtration makes it simple to setup and connect as the crossflow pump is redundant and cooling not needed.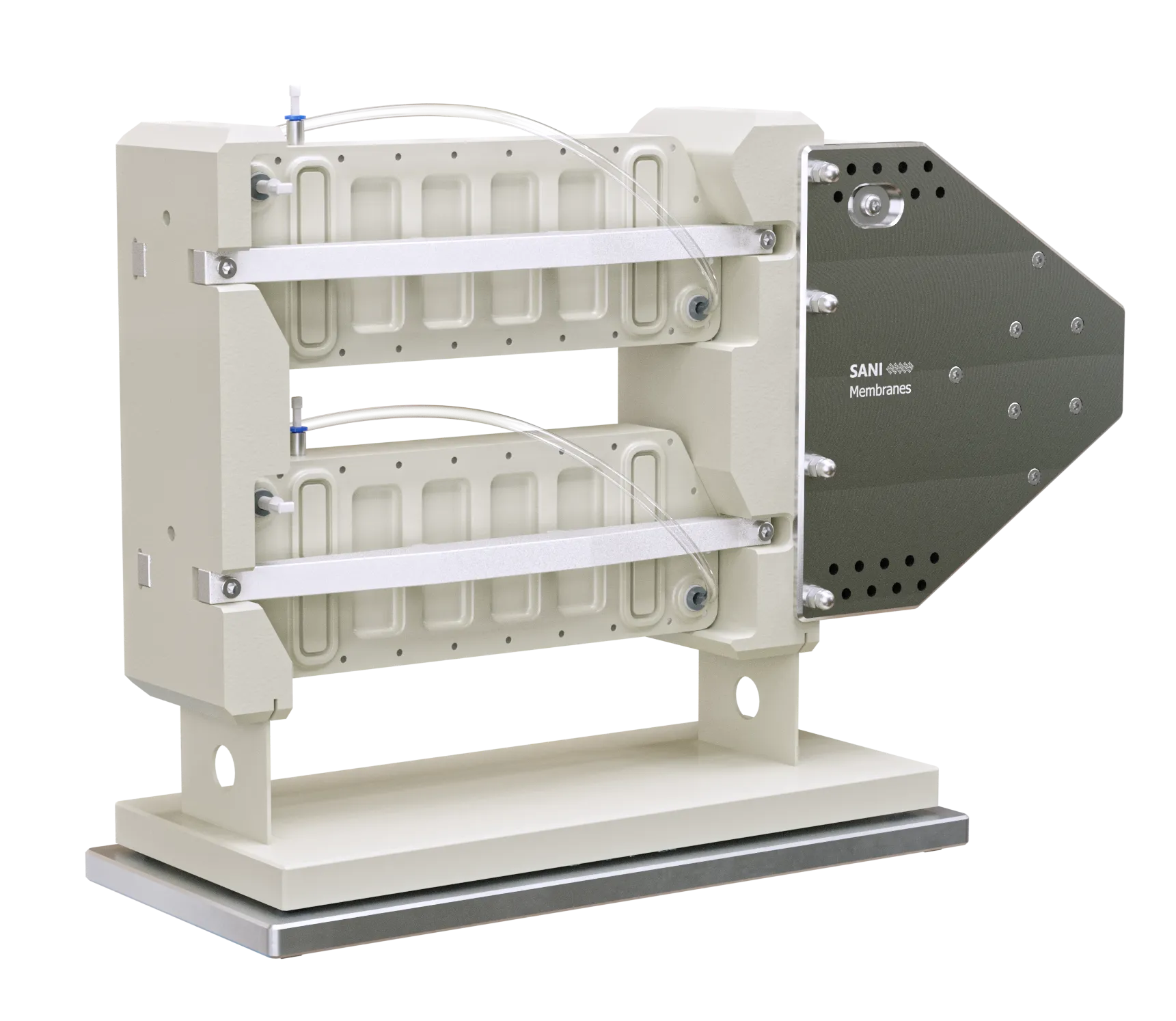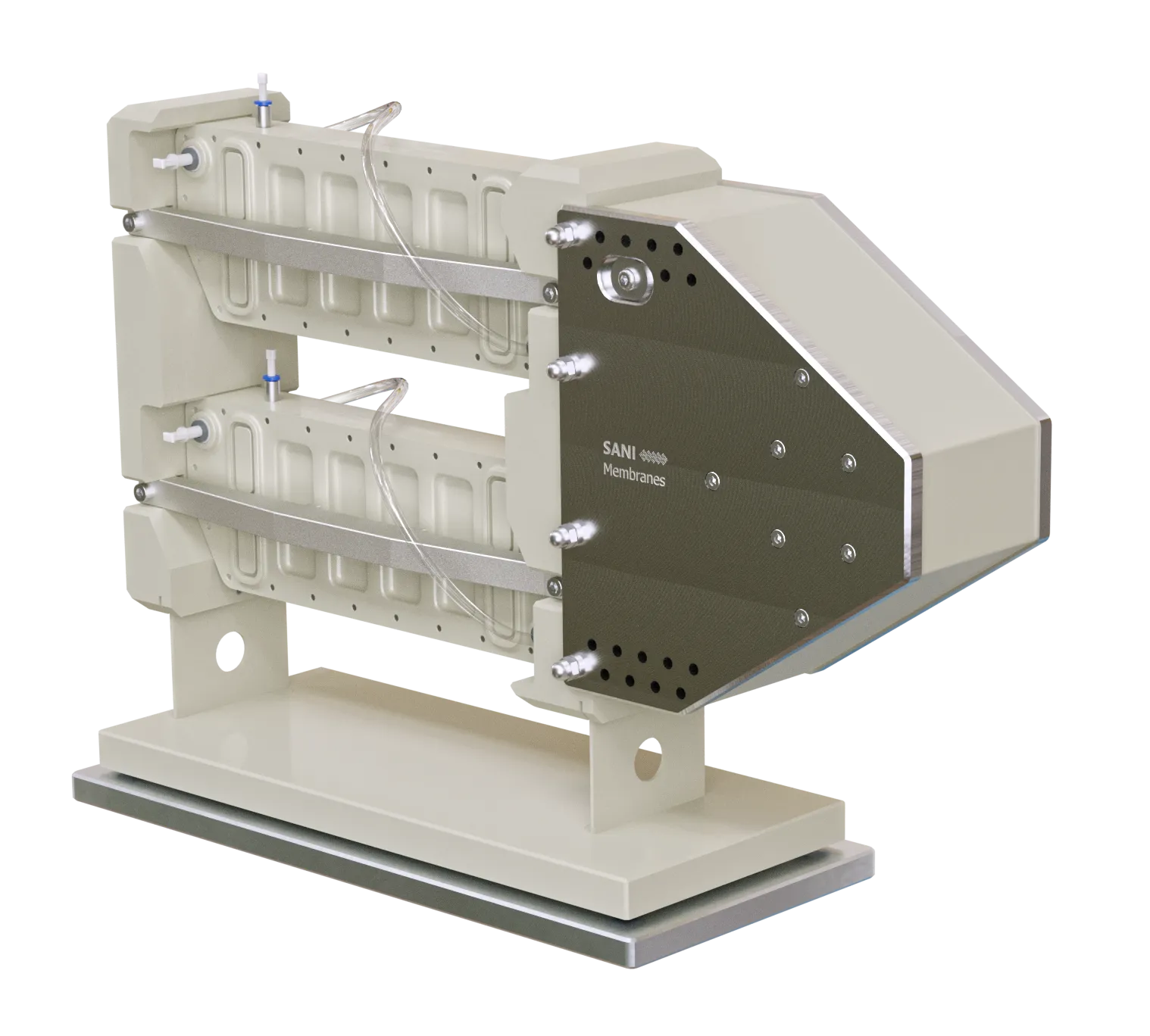 Rethinking crossflow filtration
The SANI Membranes Lab-series is a unique and improved take on membrane filtration for laboratories and small productions compared to conventional filtration technologies like crossflow filtration / tangential flow filtration.
By applying turbulence to the membrane, rather than to the media itself, as you would see with conventional filtration technologies, you get a series of distinct advantages that only Vibro® Filtration offers.
Eliminate the risk of fouling
Without fouling, the membranes are kept open and clean. This means that you get a high transmission and enables you to run the process for a longer time and with a higher flux.
Uniform and low Trans Membrane Pressure (TMP)
Due to elimination of cross flow pump, you get the unique feature of a fully uniform TMP, securing you an optimal, sharp separation.
This means that, when you are using Vibro® Technology solutions, you can work with true microfiltration while using less than 0.1 bar TMP, giving you complete process control and making it ideal for laboratories and small scale productions.
Make your process development more flexible
The Vibro-Lab280 can be equipped with 1 or 2 cartridges. Thus, giving you the flexibility of using more than type of membrane in the same system.
Enhanced cell concentration
Fragile cells can be retained using Vibro® Technology, without indiciations of cell damage, decrease in viability or release Host Cell Proteins during filtration procedures of up to 8 hours. You can read more about using our technology for pharma and biotech here.
Lab280 Membrane Module
The Lab280 cartridges are delivered in a wide range of membrane materials with pore sizes between 1 kDa and 1.2 µm.
Request demo
Please fill in your contact information if you are interested in receiving a demonstration of the Vibro®
When filling in the data form, you accept receiving digital communications from SANI Membranes. In order to withdraw your acceptance, please contact info@sanimembranes.com